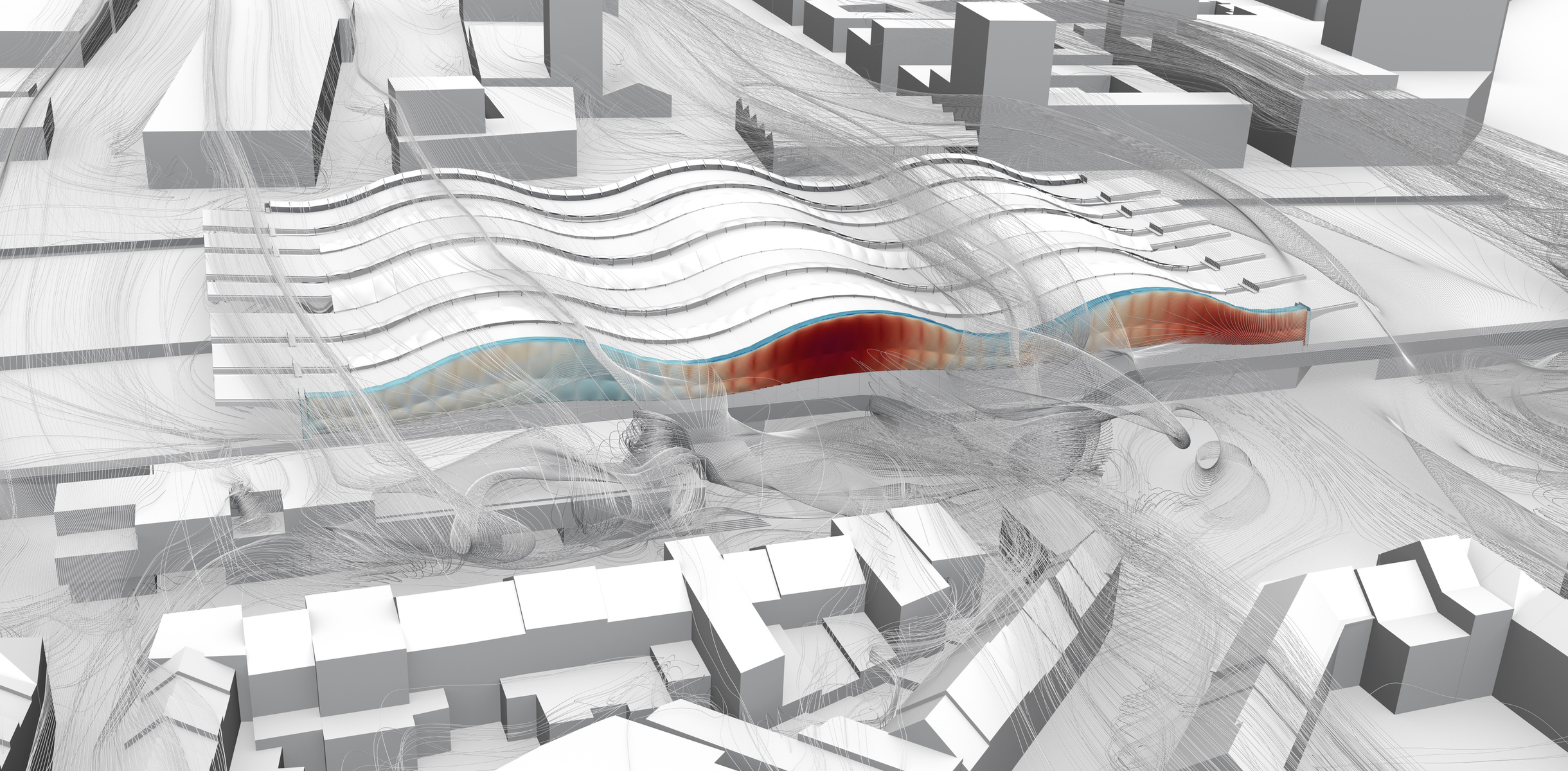 BuildWind was asked by the Belgian national railway company NMBS-SNCB to conduct a CFD study of the aerodynamics of the new Mechelen station building focused on the wind action on its façade and roof.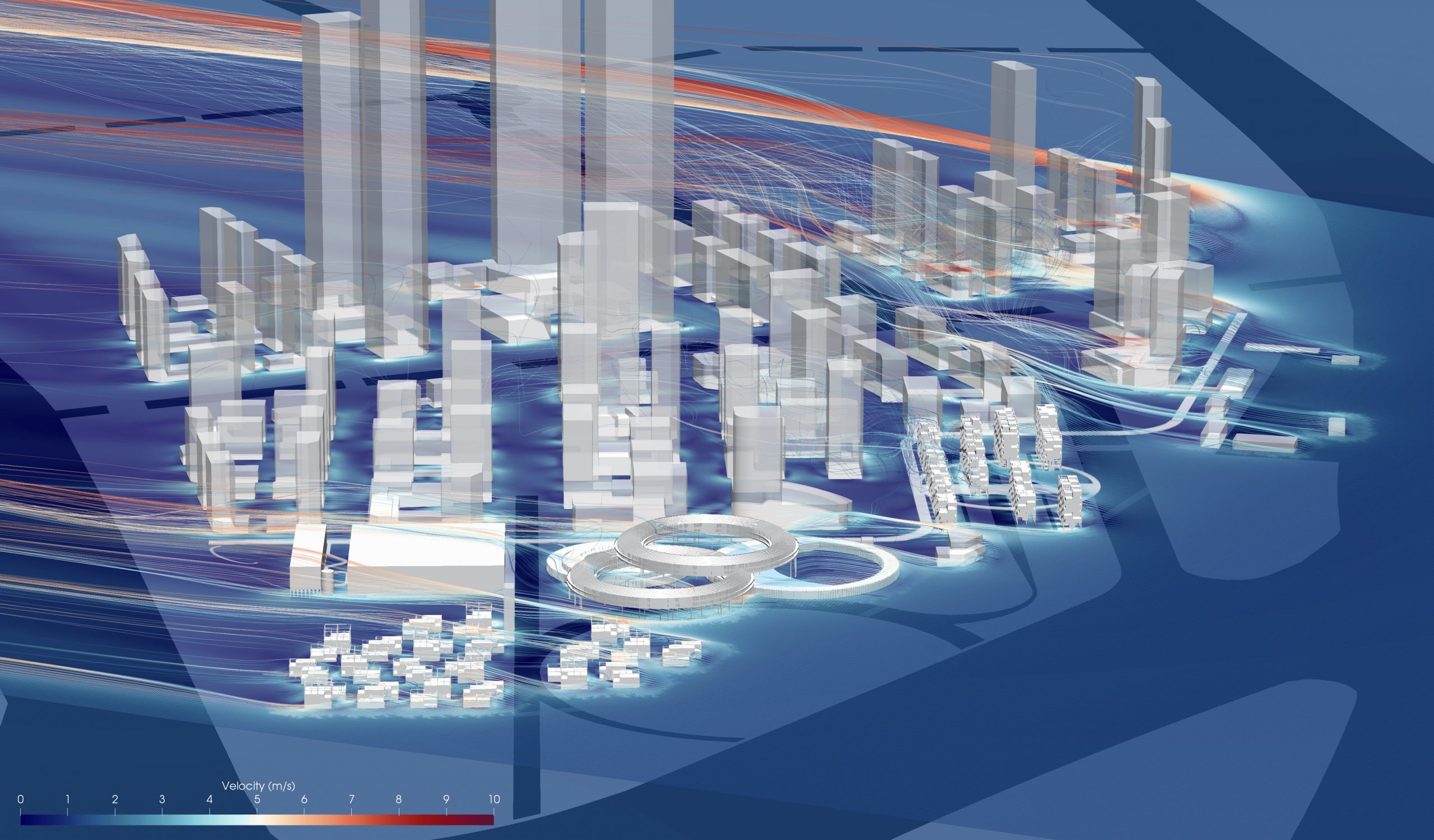 This is a preliminary wind analysis of the International Finance Forum permanent conference site in Guangzhou Nansha New Area, China. The wind flow around buildings has been simulated using Computational Fluid Dynamics (CFD). CFD allowed to understand the wind flow phenomena and identify solutions to mitigate distress and guarantee safety.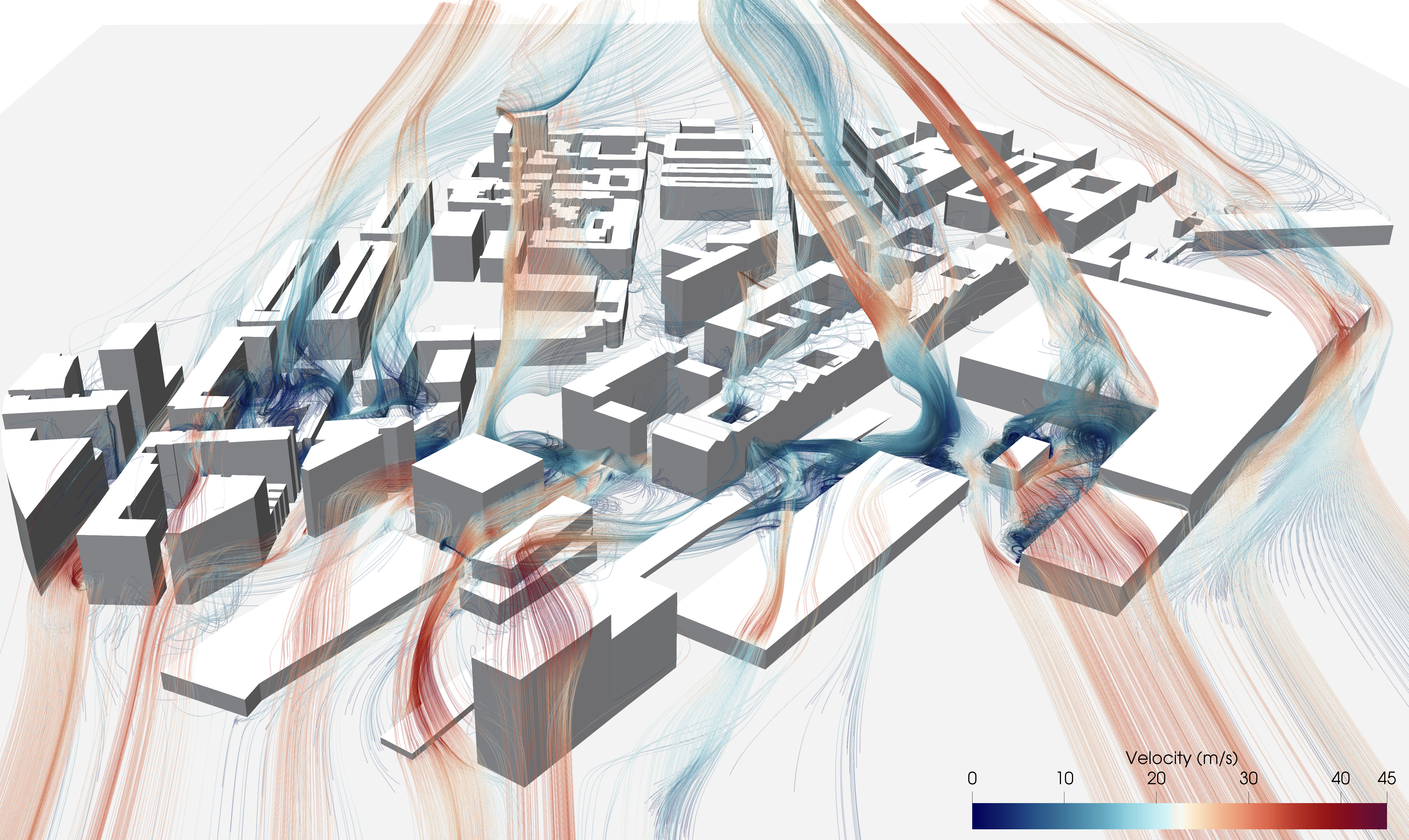 This study concerns an area located in Marseilles, France. Wind speed and aerodynamic forces have been evaluated by means of numerical simulation in order to assess the safety and comfort around buildings close to the harbour.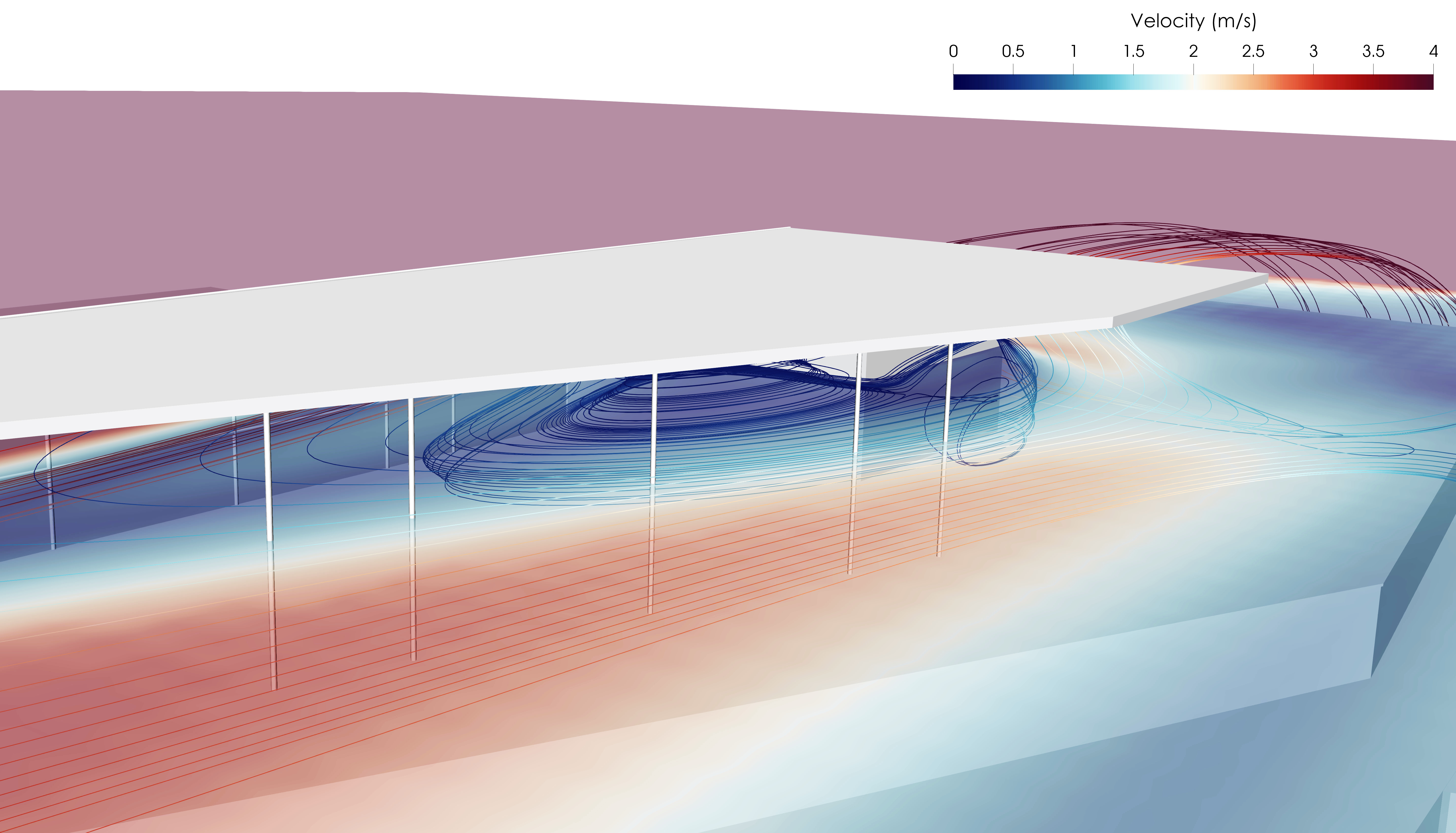 Wind comfort and safety on a building terrace (France, confidential location)
Computational fluid dynamics is a powerful tool to investigate how wind affects particular areas of a building, such as terraces, balconies, passages, courtyards, in order to guarantee the appropriate level of comfort and safety. Engineers' expertise is fundamental to identify the architectural elements which can have a significant role in the analysis of the airflow around and inside these areas. On the basis of accurate CFD results, BuildWind engineers are able to suggest innovative or convenient solutions to mitigate possible fluid dynamic issues.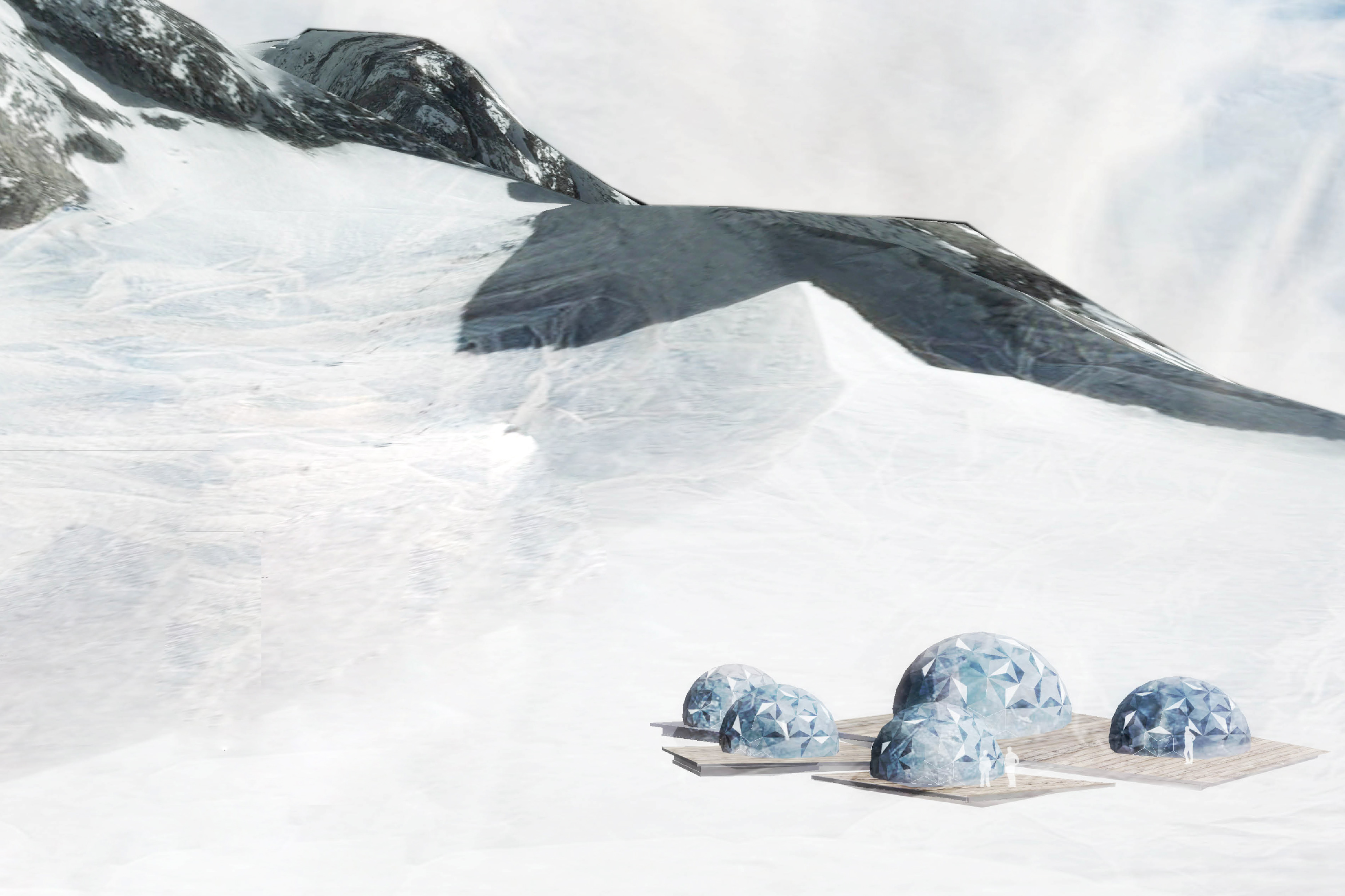 This study has been commissioned by Sara Gottardo, an architect based in Paris, for an international architectural competition. Participants were asked to submit clever and inventive proposals for a feasible and efficient Himalayan Mountain Hut to be positioned along any of the trekking trails in order to provide trekkers safe, comfortable and inviting lodgings. The core of this project is the dome. BuildWind performed simulations of the aerodynamics and heat transfer in order to assess the technical feasibility of the project.
Building Aerodynamics
Computational Fluid Dynamics (CFD) can accurately calculate air velocity, temperature, humidity level and chemical or particulate concentration, both inside and outside buildings, by numerically solving the governing equations for fluid flow and heat transfer.
HVAC
Computational Fluid Dynamics (CFD) allows the evaluation of indoor air quality and thermal comfort provided by heating, ventilating and air conditioning (HVAC) systems.
Fire and Smoke Simulation
Fire, smoke propagation and explosions represent a significant risk in buildings, urban and industrial areas. Computational Fluid Dynamics (CFD) simulations allow designers to understand the development and impact of fires on buildings and occupants. CFD can demonstrate whether the selected solutions meet the expectations and the requirements of building regulations and help improve them when possible.
Sustainable Building
Sustainability is a major issue in the Architecture, Engineering and Construction (AEC) industry, even in light of rising concerns around climate change: the building sector consumes nearly one-third of global final energy consumption, making it responsible for about one-third of total CO2 emissions. Computational Fluid Dynamics (CFD) plays an important role in designing energy-efficient, comfortable and healthy buildings.