Displacement ventilation is an indoor ventilation approach able to provide a cleaner indoor environment and with less energy consumption than conventional, mixing ventilation.
A typical displacement ventilation system supplies fresh air at low velocity near floor level at a temperature slightly below the desired room temperature. Exhausts are located at or near the ceiling. The supply air spreads across the floor and rises as it is heated by people and equipment, removing indoor heat and contaminants directly from the occupied zone to the upper zone with minimum mixing.
Only the occupied zone must be maintained at the room set-point temperature, while the upper zone may be warmer. Taking this vertical temperature gradient into account, the supply air flow rate can be significantly reduced with respect to an approach that requires maintaining the desired temperature everywhere, resulting in reduced fan energy.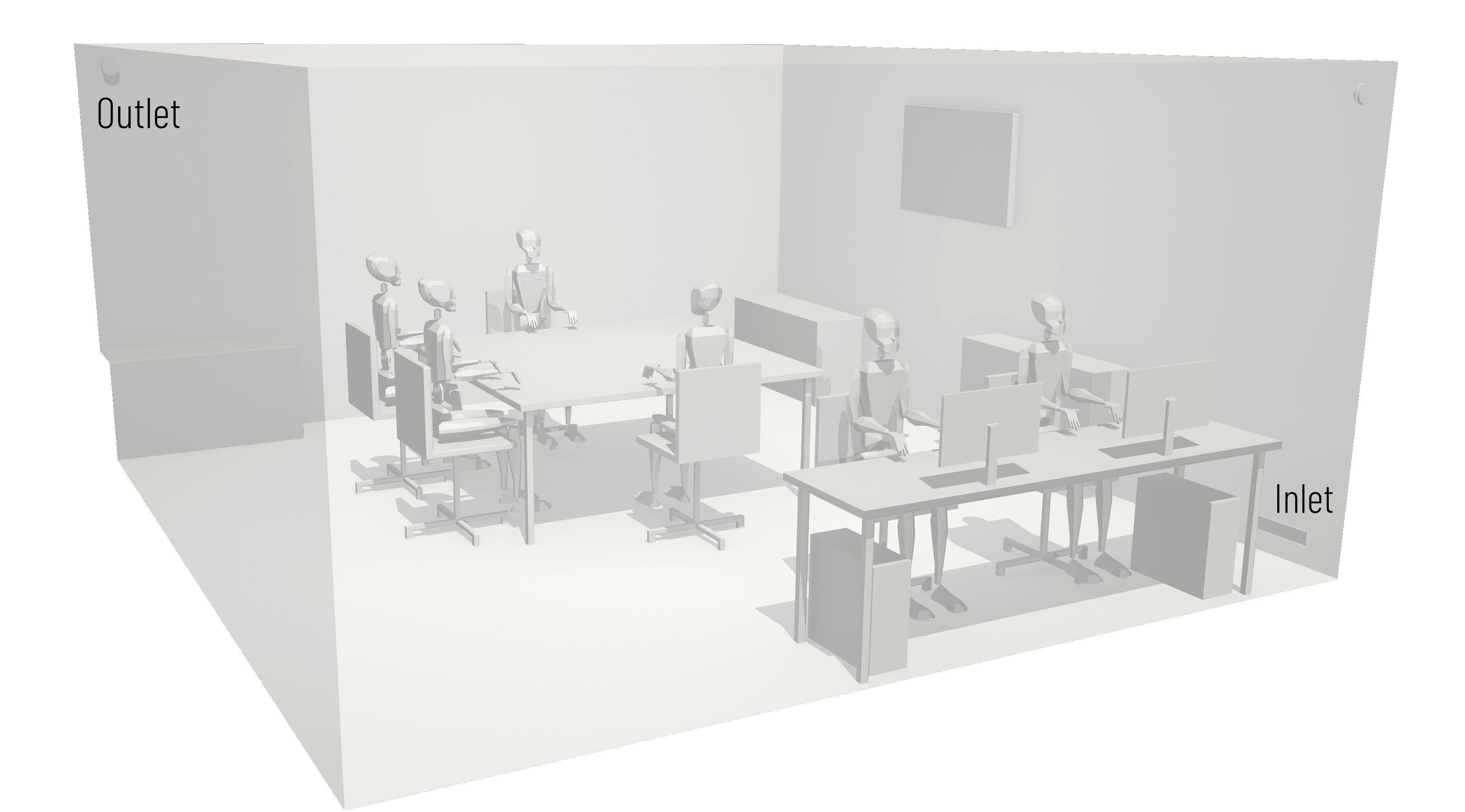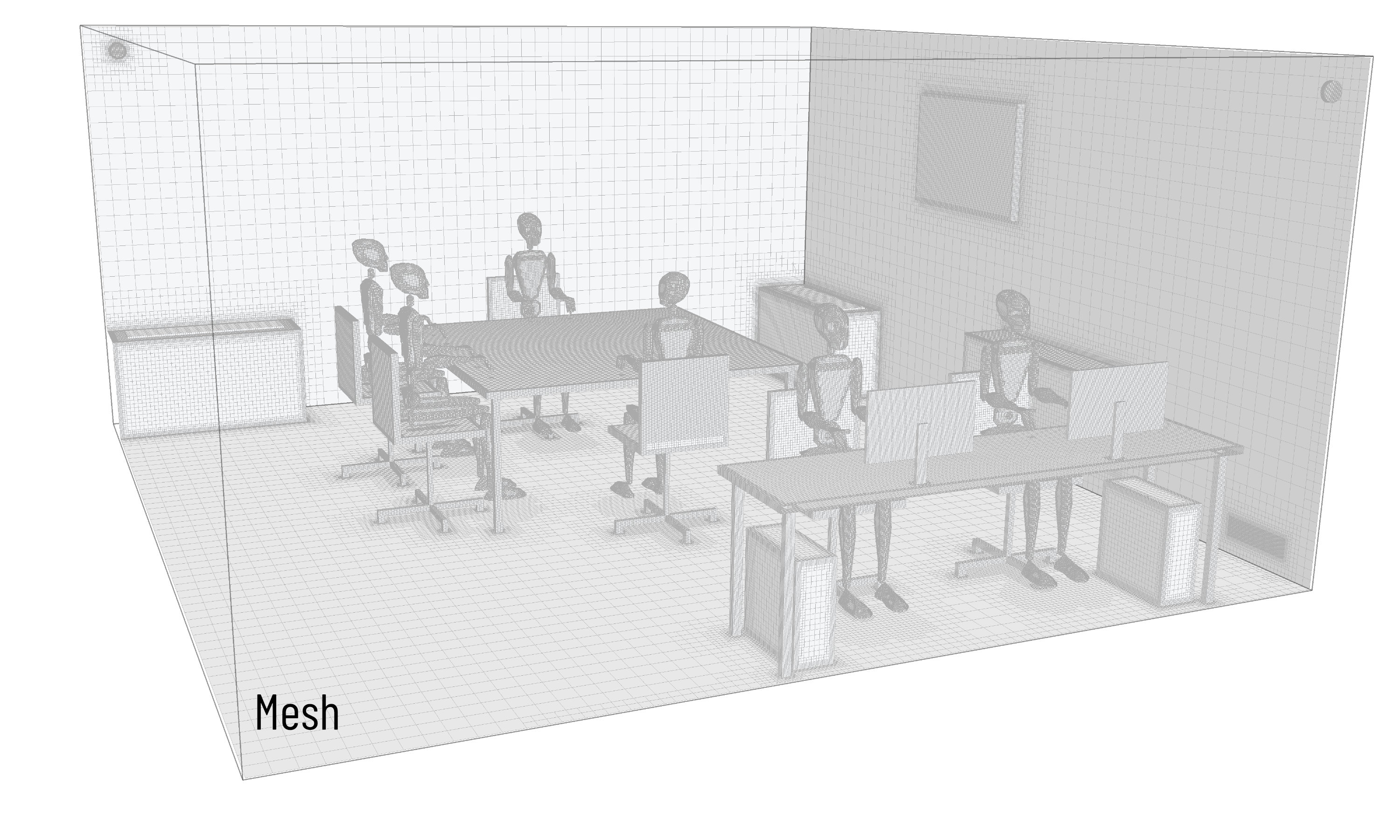 Results from computational fluid dynamics simulation help to understand the physics of the displacement ventilation and optimize the supply air conditions in order to reach the best comfort for occupants and the minimum energy consumption. Simulations can also quantify the vertical temperature stratification, providing accurate input data for realistic building energy calculation.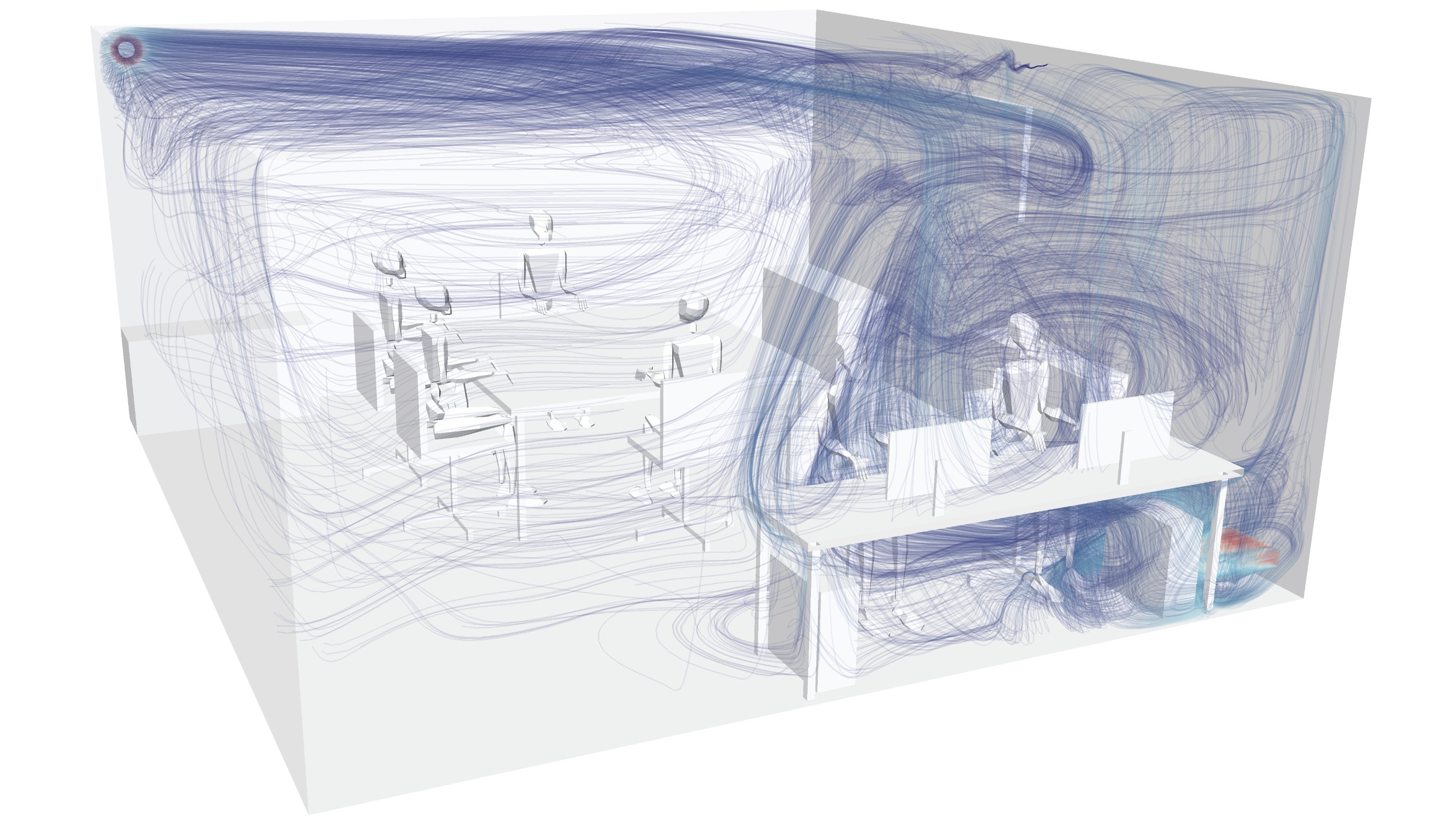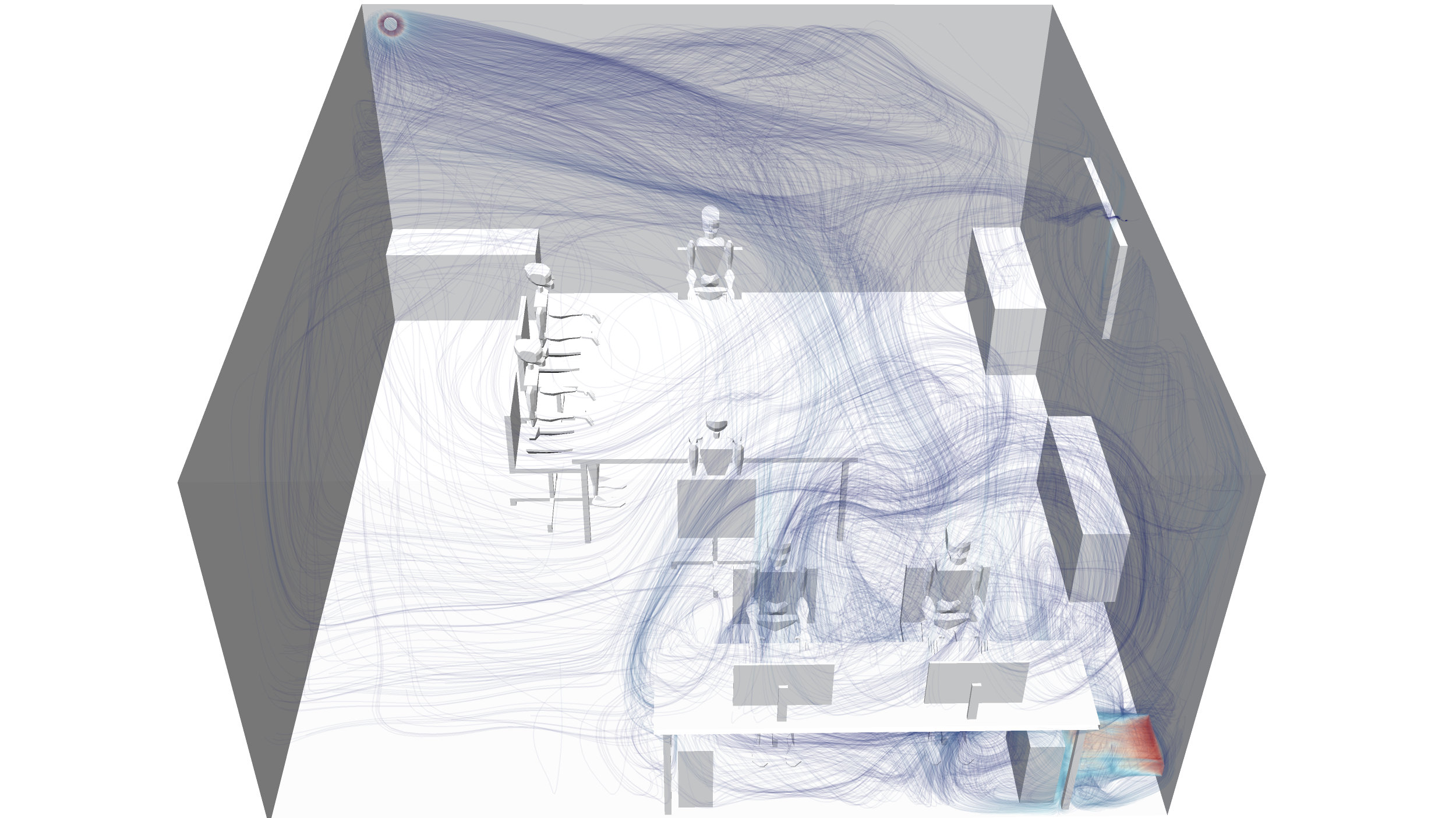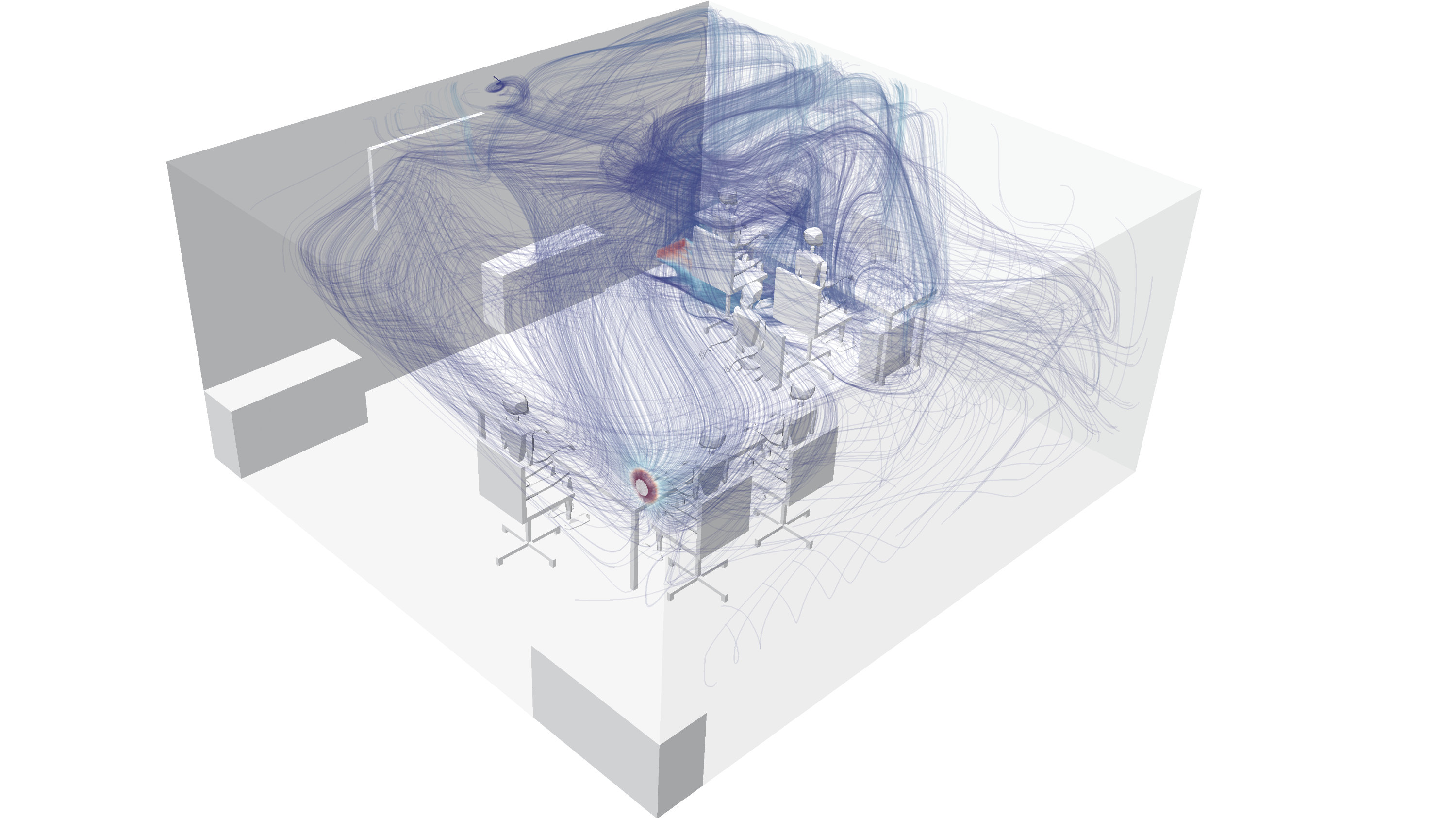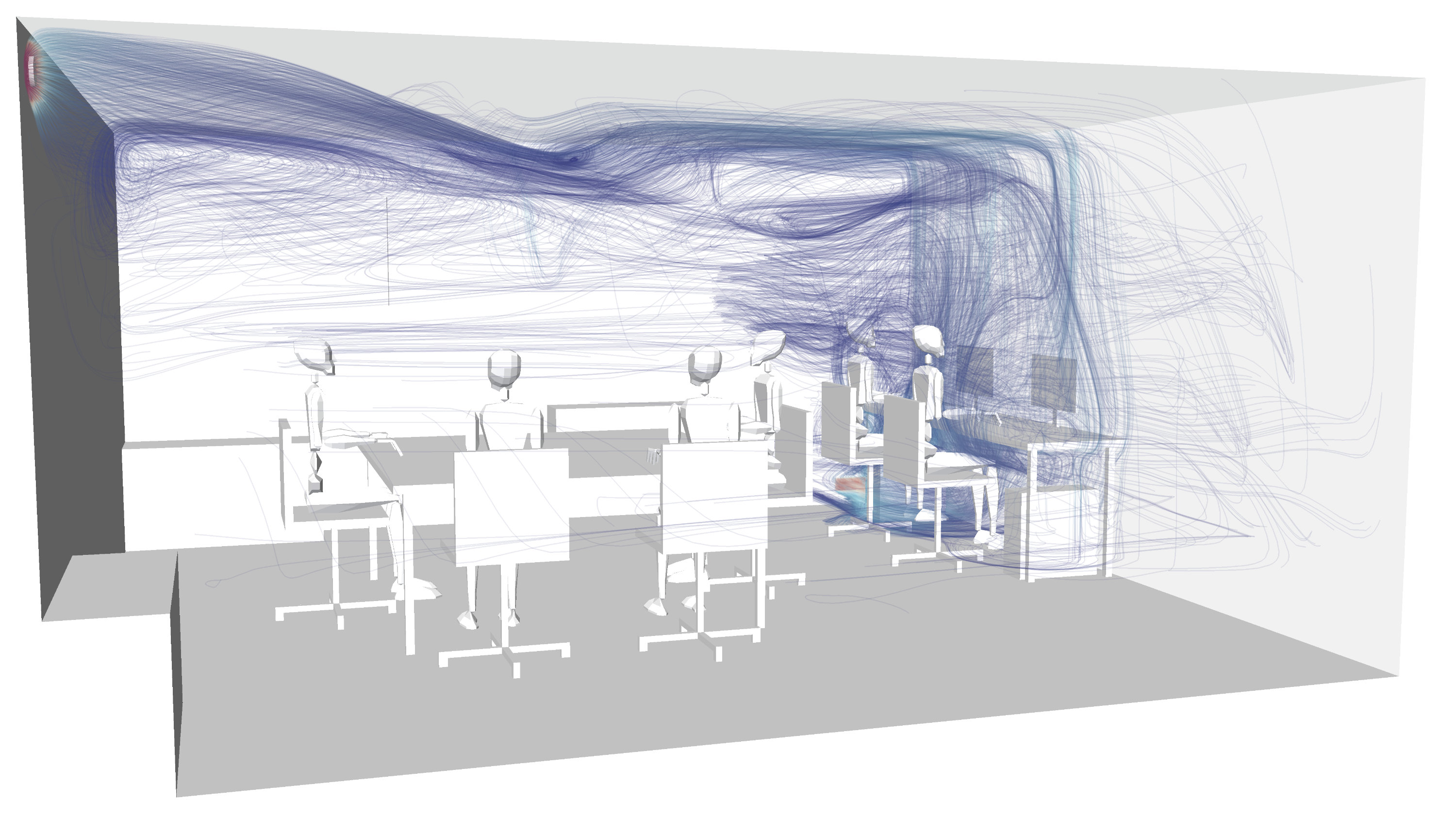 Building Aerodynamics
Cases
Sustainable Building
Cases